If your business has a website, you've most likely asked: "Do I need SEO?" Before we can answer that, we should first explain what SEO means. SEO, or Search Engine Optimization, is the process of optimizing your website for search engine performance. Easy enough to understand, right? But, is it necessary for your business? The short answer here is "yes." Every business that has a website will benefit from SEO. But why? Let's talk about that in detail.
The Majority of Web Traffic Still Comes From Organic Search Results
Traffic from organic search results refers to transport to your website from a search engine query. And
the majority of online traffic comes from organic search results
(
SearchEngineLand
). But what does that have to do with SEO, you ask? Well, SEO is optimizing a website for search engines and online performance. Therefore, a well-optimized site will perform better on search engines than a less optimized one. A good SEO knows the quality guidelines and recommendations from all major search engines. With that knowledge, a skilled SEO can help ensure that every section of your website conforms to them and help you squeeze every last ounce of traffic out of it.
Good SEO Makes for More Trustworthy and Credible Websites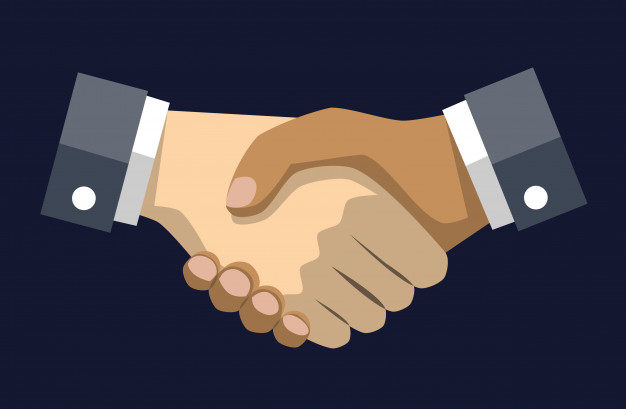 Trustworthiness and credibility are two things that should be at the forefront of every business owner's mind. Why? Because the more trustworthy and credible a business is, the more likely the company will gain new customers. But what does that have to do with SEO? We're glad you asked! Of course, good SEO builds the credibility and trustworthiness of a website. But how is that accomplished? SEO companies and professionals help you build quality backlinks, encourage positive user behavior, and ensure that your website content is well-crafted and topic-centric. All those factors influence the degree of trustworthiness and credibility people to attribute to your business. The better optimized and constructed your website is, the more customers and users will trust your brand. And, more trust means more business.
SEO Can Increase Your Business' Visibility in Local Business Listings
Using your phone to access a business' webpage is becoming more and more commonplace. Thus, more people focus on companies near them when using a search engine to find the services they need. So how does SEO help with that? Well, quality SEO will increase your visibility in those local vicinities. But how? First, a good SEO company will ensure that your business has a quality Google My Business listing. Google My Business is a tool for businesses to manage their online presence on Google search listings. My Business listings often show up when a user searches with a query like "plumbing company near me." So, it makes sense that the better your Google My Business listing is, the more likely you will convert searchers into customers. Second, SEO professionals will ensure your business is listed and managed on reviews like Yelp and ReviewBuzz. Why is that important? Because more and more people are reading company customer reviews before deciding to hire them. The more positive your review site listings are, the more likely you'll gain new customers.
In Conclusion:
Every business with a website needs high-quality SEO. Good SEO can help your business with:
Bringing in more organic search traffic
Increasing your brand's trustworthiness and credibility
Provide more visibility in local search results and online review sites
Now that you know why SEO is essential, it's time to find a good SEO company. Luckily, the expert SEO professionals at Contractor Advertising stand by to help! Our optimizers and content creators know SEO inside and out, and they're always just a quick phone call away. So contact us today, and let's get started!

Looking for help with Fort Collins plumbing? Well, check out our friends at Lion Home Service today!