Some of Google's features are free, others must be paid for. Google has created a massive advertising platform begging to be utilized by contractors. Contractor Advertising is here to break it all down. Some pieces of the Google platform are free. You can get to the top of organic Google results, get put in the Google Local Pack, and run a Google my Business account all for free. While these things are awesome, a lot of Google's power comes from their paid ad placements. Google's paid and unpaid features aren't mutually exclusive, make use of all your resources! In order to create the best advertising strategy for your brand and your business goals, it's important to utilize and maximize both Google's free and paid features. This will give your company a complete online presence and make you much more visible to potential customers.
Google's Free Features
Google has some very powerful tools for contractor marketing that don't need to be paid for. One important thing is Google search results. You can get to the top of Google search results without paying a penny. When was the last time you scrolled past the first page of Google? When was the last time you went beyond the first 5 results? Searchers click on links at the top of Google so it's important to make sure that's where your brand is! Another great free tool is Google My Business. With Google my Business, you can add information about your company that you want displayed on Google. This includes things like your phone number, website, address, hours, and Google will even show your star rating! Customers can also get directions to your business on Google maps or see photos of your location to make you easier to locate. Google local is another great thing available to contractors. When you search for a service, you will often see a search result with a map and three businesses matching your query. This is the Google Local Pack. Getting into the Google Local Pack can be challenging but you don't need to pay for it.
Why Pay for Google Ads?
Although Google's free features are super important, they can only get you so far. If you want to push your brand over the edge, the best move is to start working on a Google Ads Campaign. Google Ads Campaigns are ideal for contractors for a number of reasons. First is Google's targeting system. You can set incredibly specific parameters to make sure your ad is seen by the exact audience you're intending. You can target by age, location, interest, demographic, keywords, and websites the user has visited. This can help make sure you don't waste time and money showing your ad to people who won't be interested. Another great thing about Google Ads is that you pay per click. This means that instead of paying every time someone sees your ad, you only pay when someone actually clicks on your ad. This is another feature that will save you money because you won't be paying to show your ad to people who aren't interested.
What Does a Paid Ad Look Like?
Google paid ads can be put on Google search or anywhere on the Google display network. The Google display network includes YouTube, blogs, and a network of websites that Google has rights to advertise on. You can choose from many different ad formats, with call only ads or display ads or search ads. We recommend that you choose an ad format and where to display your ad based on your advertising goals, business goals, and customers you're trying to attract. If you'd like to know more about this, we have a blog post on it here!
What Does it Cost?
But it's a paid feature, right? So how much does a Google ad cost? Google ads don't have set pricing. When you create an ad, you also enter a bid. This bid is the maximum amount you're willing to pay if someone clicks on your ad. In the microsecond when someone searches for a keyword, a bid war is triggered. Whatever ad has the highest bid is shown to the searcher. When using Google Ads, you also set a daily budget, so you're in full control of how much you're spending. Different ads have different average costs, so before you get started its important to do some research and pick the ad that's best for your business goals and your budget.
Use Your Resources
Google has some awesome and powerful features, both paid and unpaid. As a contractor, its important that you utilize Google to its fullest potential. That means creating an advertising strategy that maximizes Google's free and paid features. Even if you're on a small budget, you should still start a Google ads campaign. There's no minimum, so you can start a campaign with $5 a day!
Need More Help?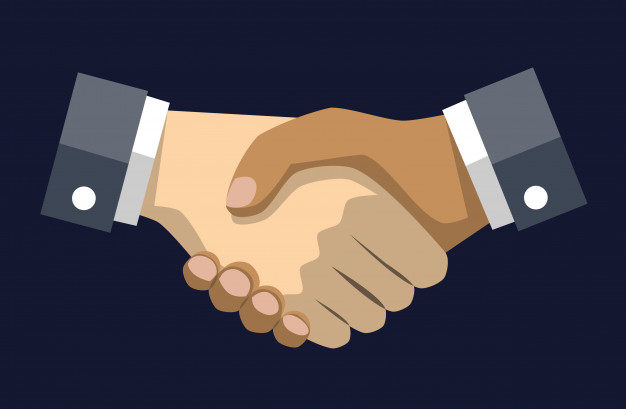 Contractor Advertising is here to support you! If you already have some ads running that need some assistance, our you need help starting your first ad, our team of Pay Per Click professionals is here to help. If you're looking to expand on Google Local and Google my Business, our GMB Experts are here to help! If you want to see your business as the top result on Google for a variety of keywords, our SEO analysts are here to make it happen. Looking for more info? Our blog is a great resource for contractors looking to improve their marketing. Not sure what you need? Fill out the form below and we can perform a free website and advertising analysis and make some recommendations.